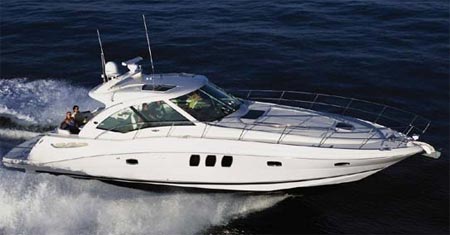 Last week the yacht, Making Waves, a 48 foot Sea Ray Sundancer, with its engine running and the autopilot engaged, came ashore on Redding Beach, FL, on the Gulf of Mexico, with no one aboard.  The boat is estimated to be worth around a million dollars.   Not quite the Mary Celeste but mysterious all the same.
Beached yacht removed, but owner has yet to claim it

The boat, a yacht called Makin Waves, first came ashore about noon Wednesday.
Its presence immediately became a puzzle for residents and local authorities, who found the vessel empty, although the engine was running on autopilot.
A Tampa man said he sold the yacht in 2008 to Arturo Millet Reyes, 43, of Mexico, who owns a professional soccer team there. Reyes told the AP on Thursday that the boat had been stolen and that the Mexican coast guard has been on the lookout. But so far, Pinellas detectives have been unable to connect with Mexican authorities, Nestor said.