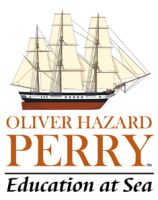 What is harder than clawing to windward off a lee shore?  I suspect that trying to raise funds, almost from scratch, to fund a new tall ship during a major recession can make a lee shore and a foul wind look like  a minor problem.   Nevertheless, the folks at  Oliver Hazard Perry Rhode Island are making excellent progress.
The group's goal is to build and maintain Rhode Island's own tall ship, a three masted replica of a 19th century warship, offering sail training programs for all ages.  They have raised $2.2 million in donations and has another $1.7 million in loans already committed to the project which should take approximately $6.6 million to complete.  Last week the Rhode Island Senate passed legislation that would allow the state's Industrial Recreational Building Authority to provide loan guarantees on the project.
Legislation would allow IRBA to fund ship

From their website: Much of the construction of the partially completed hull of Oliver Hazard Perry has been completed. The steel hull has been built; fuel and water tanks are installed, as well as shafts and propellers for its twin-engine propulsion system. Steel platforms await her twin generators. The bow thruster is ready for connection and work has begun on a mechanically sophisticated rudder system.
The hull has been shifted to Promet Marine Services in Providence to complete the building of the decks and accommodations and install many of the systems before the ship moves, under her own power, to Newport's Louis Jagschitz State Pier, where the final phase of construction can be achieved. In full view of the public, SSV Oliver Hazard Perry will be fitted with masts, spars, rigging, sails and electronics and her wooden weather deck overlay will be added over the steel substrate. Completion date: 2013.