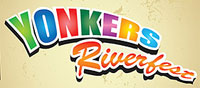 For those of a non-piratical bent there is still a lot going on this weekend.
The Yonkers Riverfest 2011 will be held tomorrow just a bit up the river from New York City.    The schooner A.J. Meerwald  will be offering sails from Burlington NJ Sept this weekend.  The Kalmar Nyckel will also be offering sails at Penn's Landing in Philadelphia.
The Portside NewYork  – The Maritime Role in New York on 9/11 multimedia exhibit will be open for viewing  on the historic buoy tender Liilac at Pier 25 from 1pm to 6pm this Saturday. I went to the opening last night and it is fantastic.
On Sunday, on the other coast, the the Santa Barbara Yacht Club is hosting a Charity Regatta to benefit the hospice program at Visiting Nurse & Hospice Care.