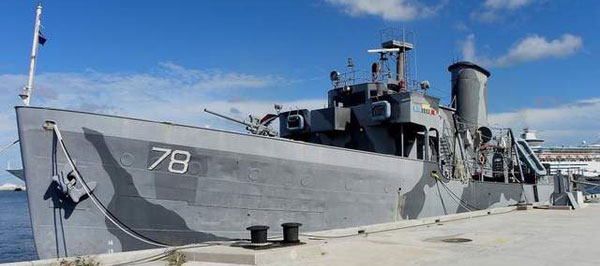 The World War II era US Coast Guard Cutter Mohawk is scheduled to be  scuttled in 2012, 16 miles off the coast of Sanibel Island, FL in the Gulf of Mexico to serve as an artificial reef.
Veteran's Memorial Reef planned off coast of Sanibel

One of three "Tribal" (or "A" Class ) cutters built in the shipyard of Pusey & Jones Corporation in Wilmington, Delaware, the 165′ long hull Mohawk, with a gross tonnage of 1,005, had a fuel oil capacity of 43,600 gallons allowing for a range of more than 3,000 miles at a cruising speed of 13 knots.
In "Last of Her Tribe," Historian J.C.Carney writes, "It is extremely difficult to find a record of any American convoy that did not have one of the "Tribal-Class" on escort duty. They were small in size, yet totally competent."
Though the last of her tribe, her glory days remain at the forefront of thought by Coast Guard veterans like Bill Verge, the Mohawk's current owner in Key West where the ship has served as a maritime museum since 2006.
Acknowledging the ravages of time and wear, and maintenance costs, Verge says "there's a certain sadness" in seeing the ship reach the end of its time. Nonetheless, he draws greater comfort in knowing The Mohawk will be put to good use in creating a veteran's memorial reef.
Thanks to Phil Leon for passing the article along.