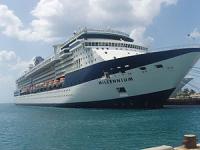 Is pod propulsion the best or worse thing to ever happen to cruise ships? Celebrity Cruise Line just cancelled the cruises for the rest of season in Alaska on the Celebrity Millennium due to failures in its pods. It had already cancelled two previous cruises due to the malfunctions.
The Rolls Royce "mermaid pods" installed on the Celebrity Millenium class ships are a rotating pod propulsion system which serves as rudders and thrusters as well as propulsion. In theory, they are highly efficient and provide the sort of maneuverability that large cruise ships operating mostly without tug support need to get in and out of port. The only problem is making them work.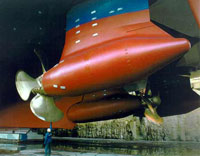 Both Royal Caribbean, the parent company of Celebrity, and Carnival have had major problems with the failure of pod propulsion. In 2010, Royal Caribbean agreed to a $65 million settlement with Rolls-Royce in a lawsuit over the failure of the pod propulsion on the Celebrity Millenium class ships. A year later, Carnival Cruise Lines was awarded $24 million in a lawsuit with Rolls Royce related to the repeated failure of the "Mermaid Pods" on Carnival's Cunard Line ship, Queen Mary 2.
Three years later and the Celebrity Millennium's pod problems have not been resolved.