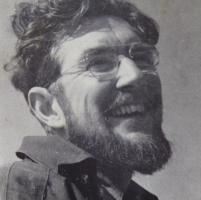 Edward Allcard, an English naval architect, marine surveyor, yachtsman and author, died at the end of last month at the age of 102. We will probably be best remembered as the first person to sail solo across the Atlantic in both directions, voyages he undertook on his 34-foot yawl, Temptress, in 1949 and 1951.
Between 1957 and 1973, he would undertake an extended solo circumnavigation on Sea Wanderer, a 36-foot ketch, which he had bought as a derelict hull abandoned in the mud in the Hudson River in New York in 1950 for $250.
Allcard met his future wife, Clare, in 1967. Their daughter, Kate, was born in 1969. The family moved aboard and extensively sailed the 69 ft gaff-rigged ex-Baltic trader Johanne Regina, built in 1929. Edward Allcard continued sailing until the age of 91.
Born in Walton-on-Thames, Surrey, in 1914, Allcard was educated at Eton College. He went on to take an apprenticeship in the shipbuilding yards of Harland and Wolff, in Glasgow, and later with D & W Henderson, on the Clyde, and qualified as a naval architect before World War II. He was the longest-standing member of the Royal Institution of Naval Architects.
Allcard wrote four books about his various voyages — Single-Handed Passage, 1950; Temptress Returns, 1952; Voyage Alone, 1964 and Solo around Cape Horn – and beyond, 2016. His final book was published last year when Allcard was 102.
Allcard may be credited for being the first person to sail solo both ways across the Atlantic. On the last leg of the return trip, he was not actually alone. A stowaway slipped aboard when he stopped in the Azores. William McFee, in a review of Temptress Returns, in the New York Times, of January 18, 1953, describes what happened:
Slipping out of Horta one night on a favorable wind, Mr. Allcard was startled upon going below to make coffee in the morning to discover a handsome girl in his cabin. She was Otilia Frayao, a Portuguese girl, whom he had met socially in Horta. Miss Frayao had stowed away complete with suitcase and passport: she asked timidly to be taken to "Europe." Such a situation might have led to unfortunate complications had not Miss Frayao been a Lady and Mr. Allcard remembered his Eton Tie.
Thanks to Alaric Bond for contributing to this post.